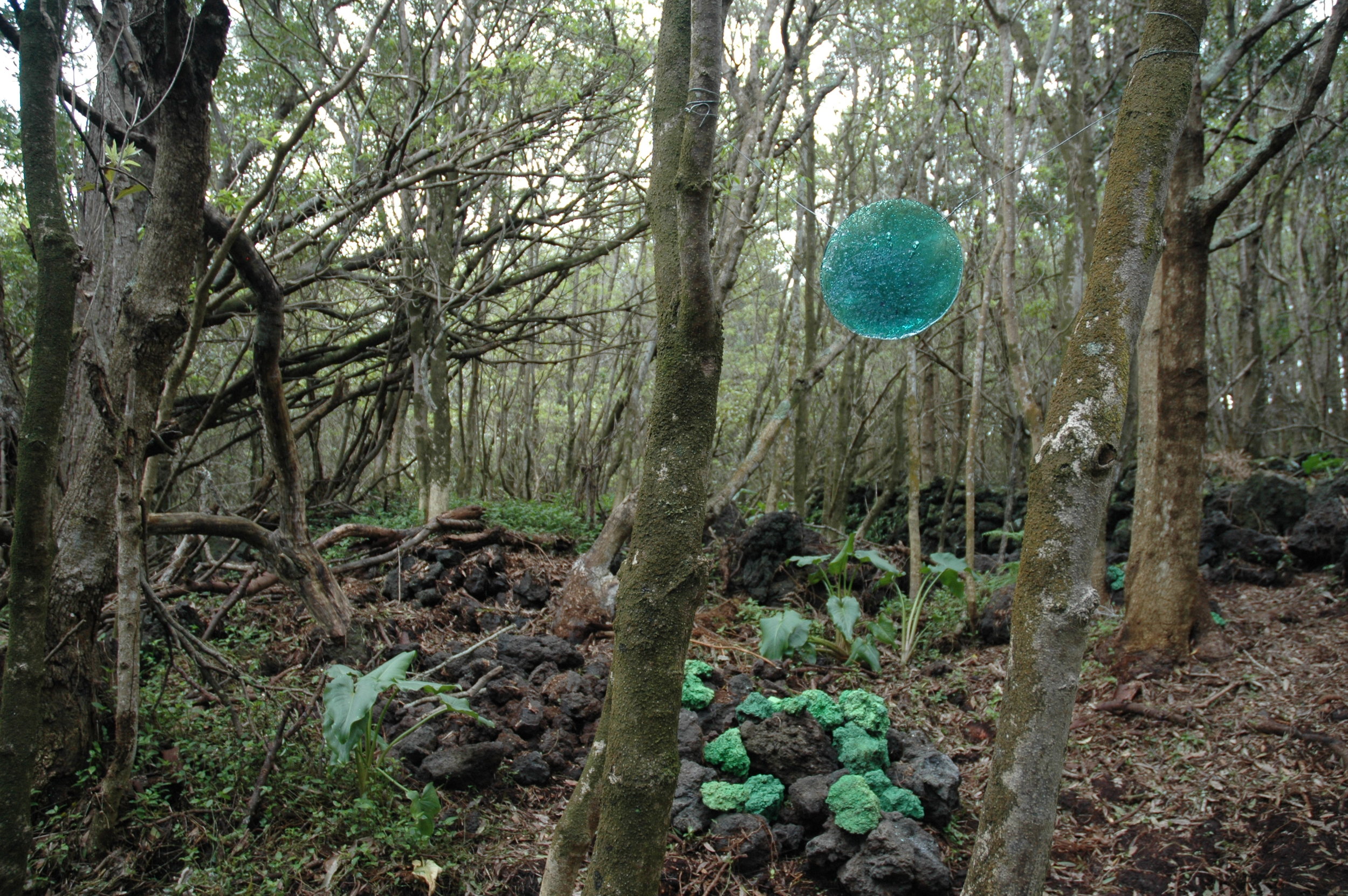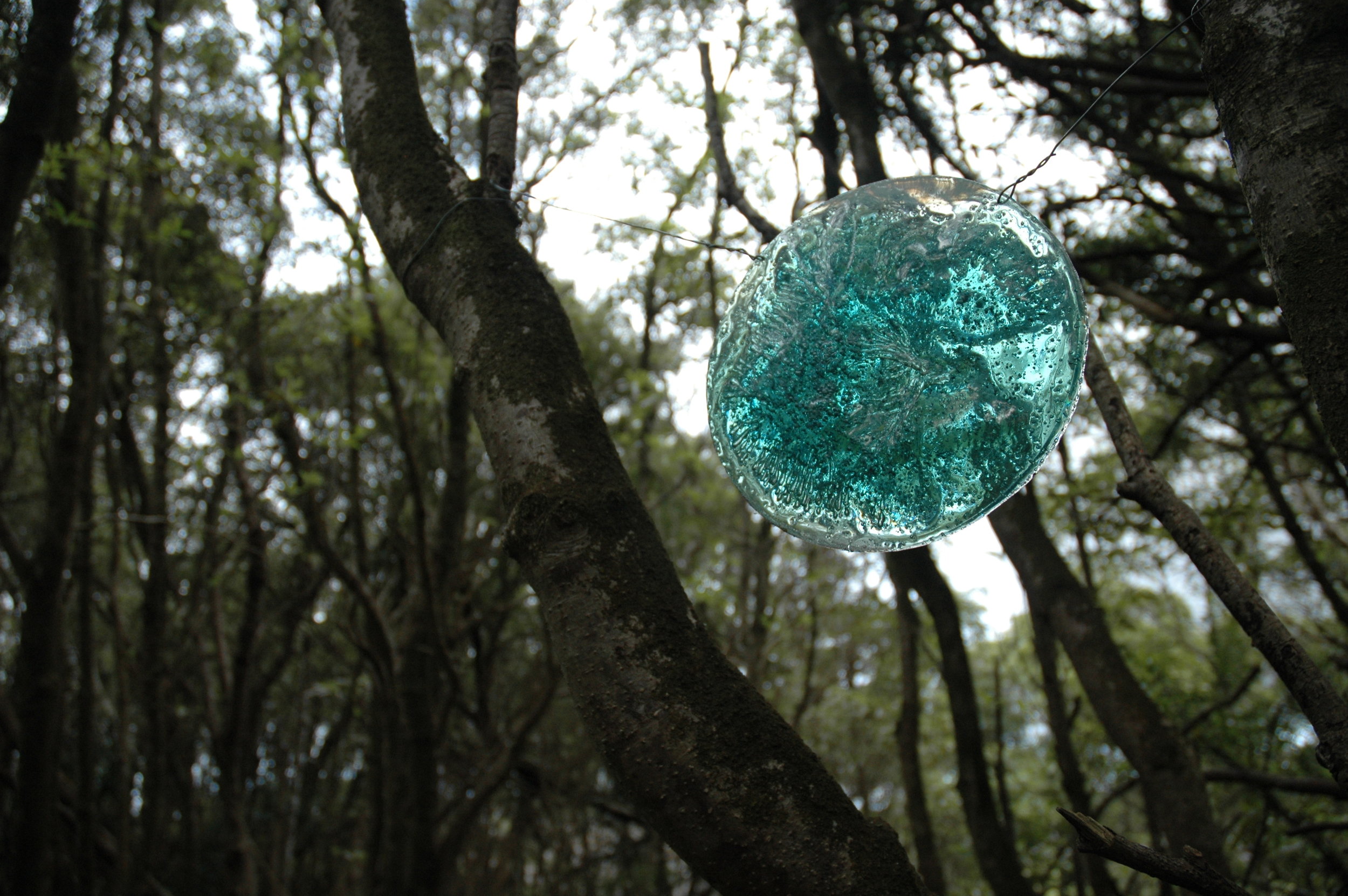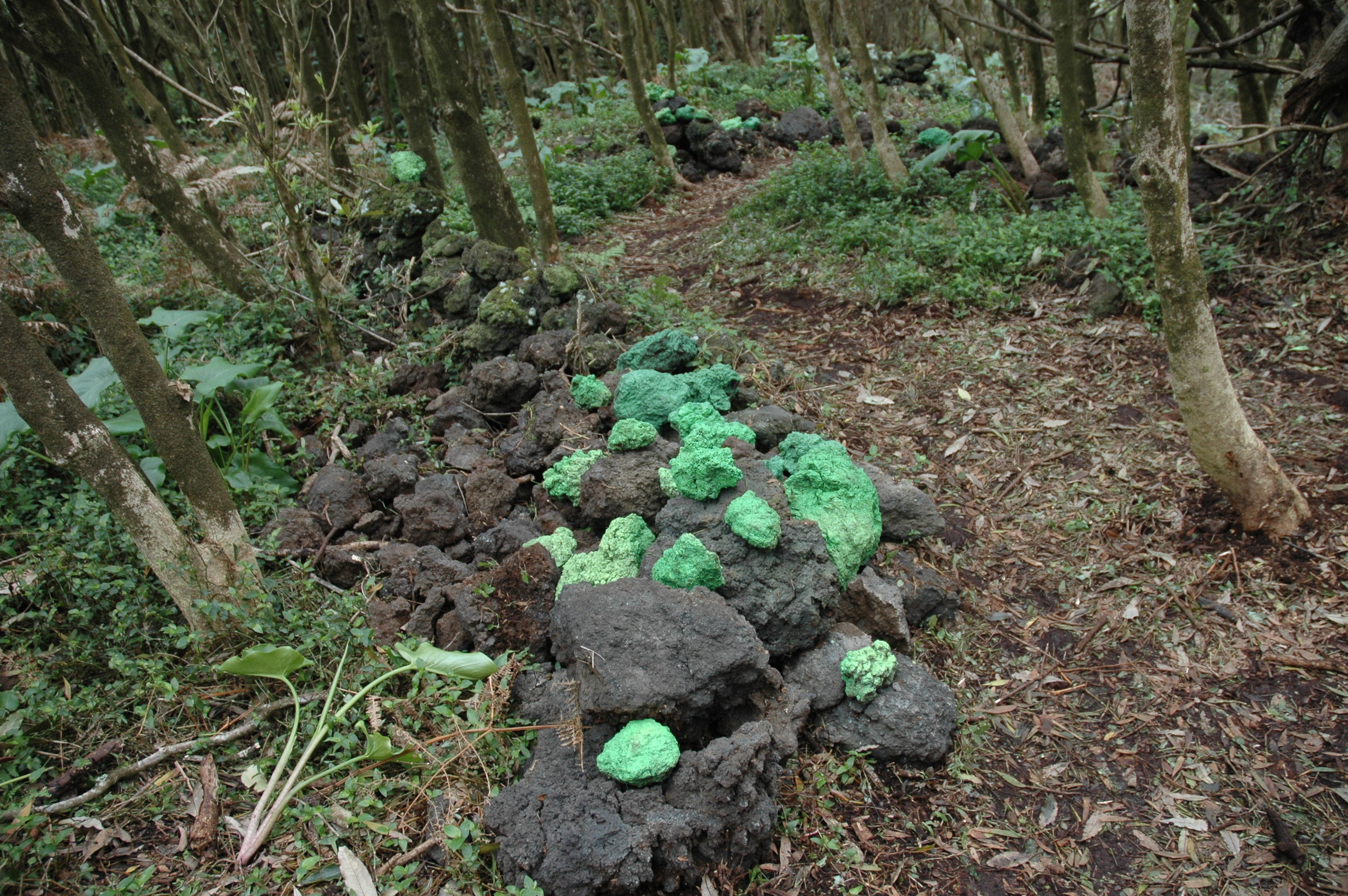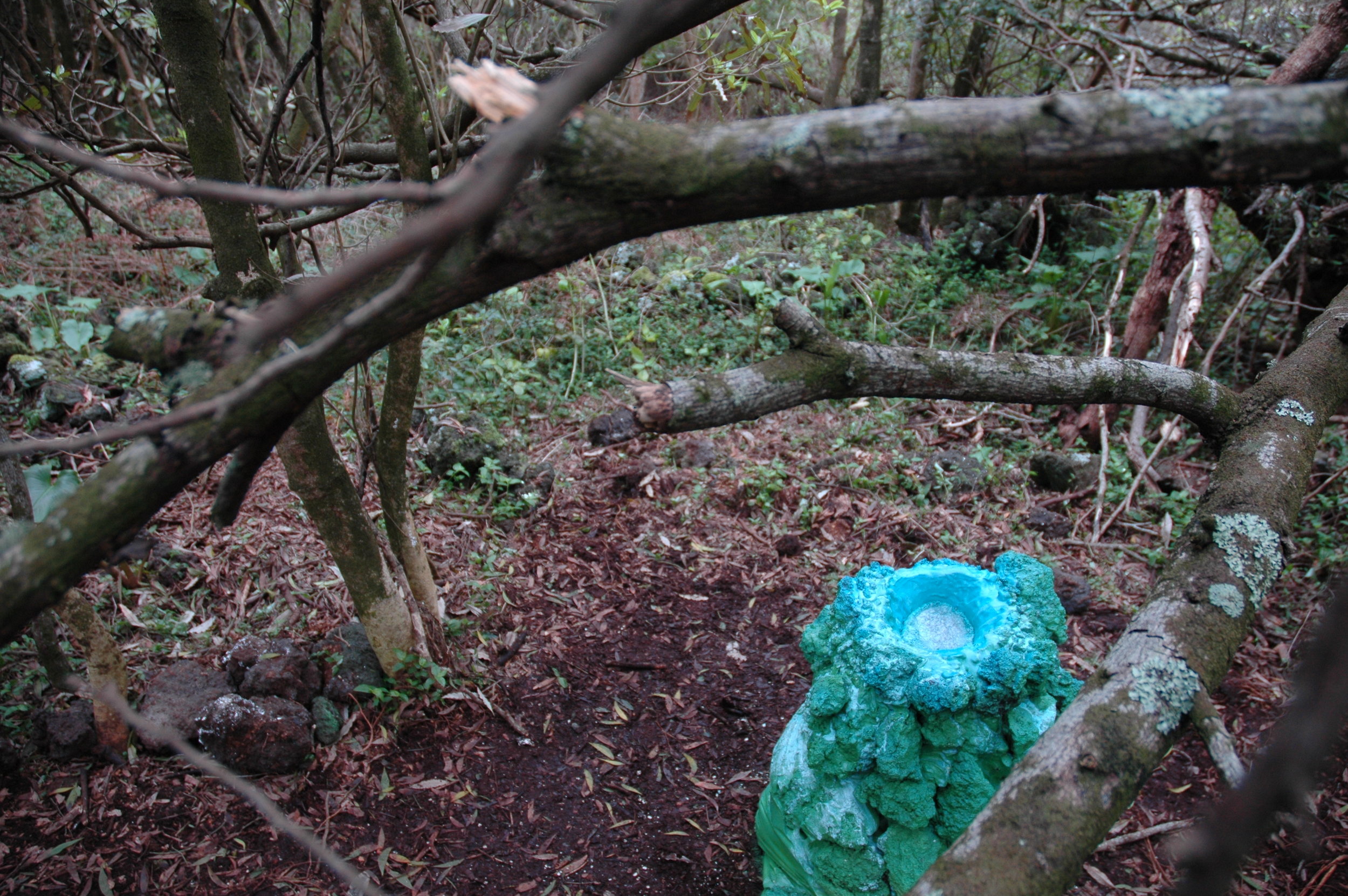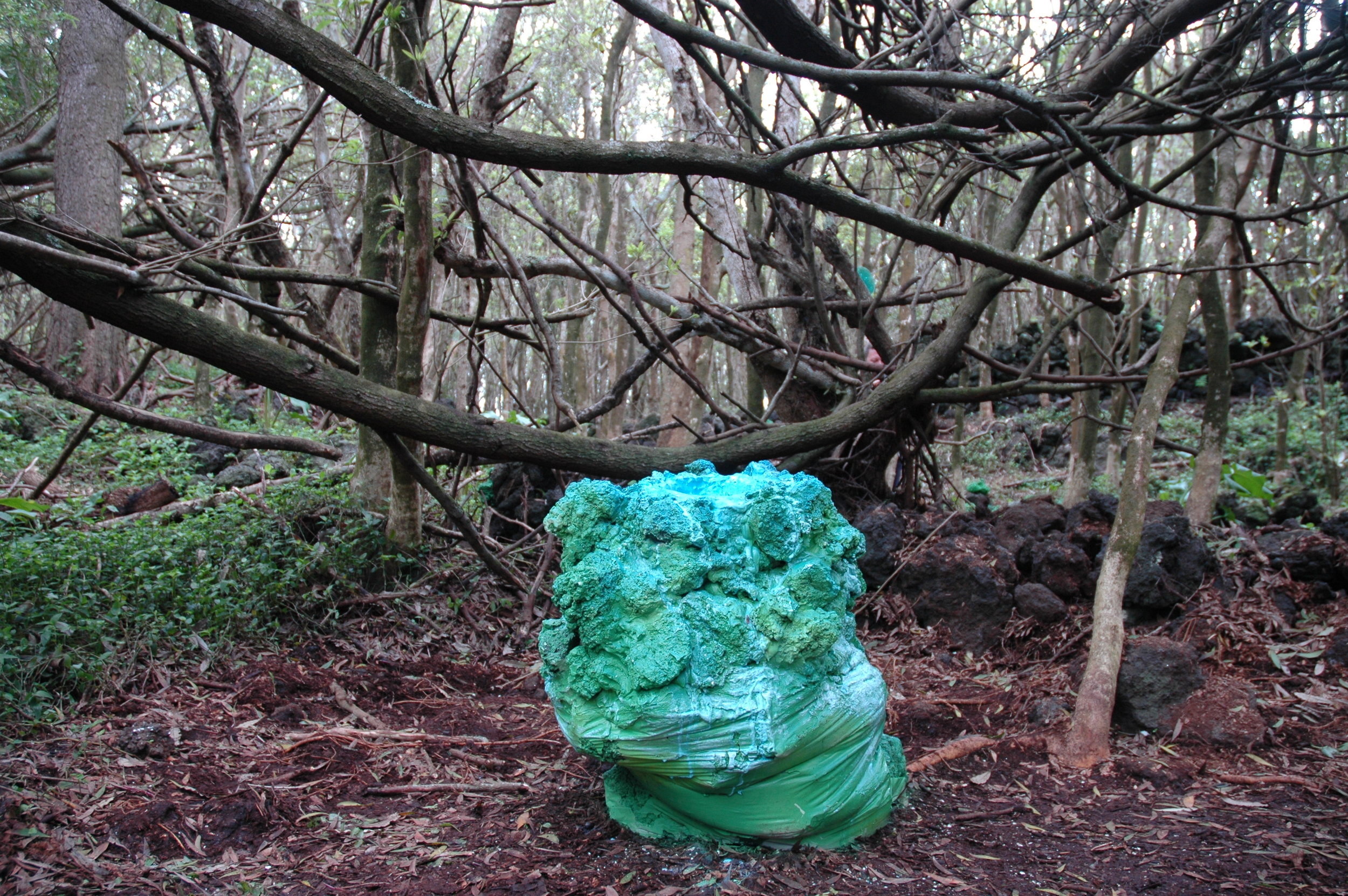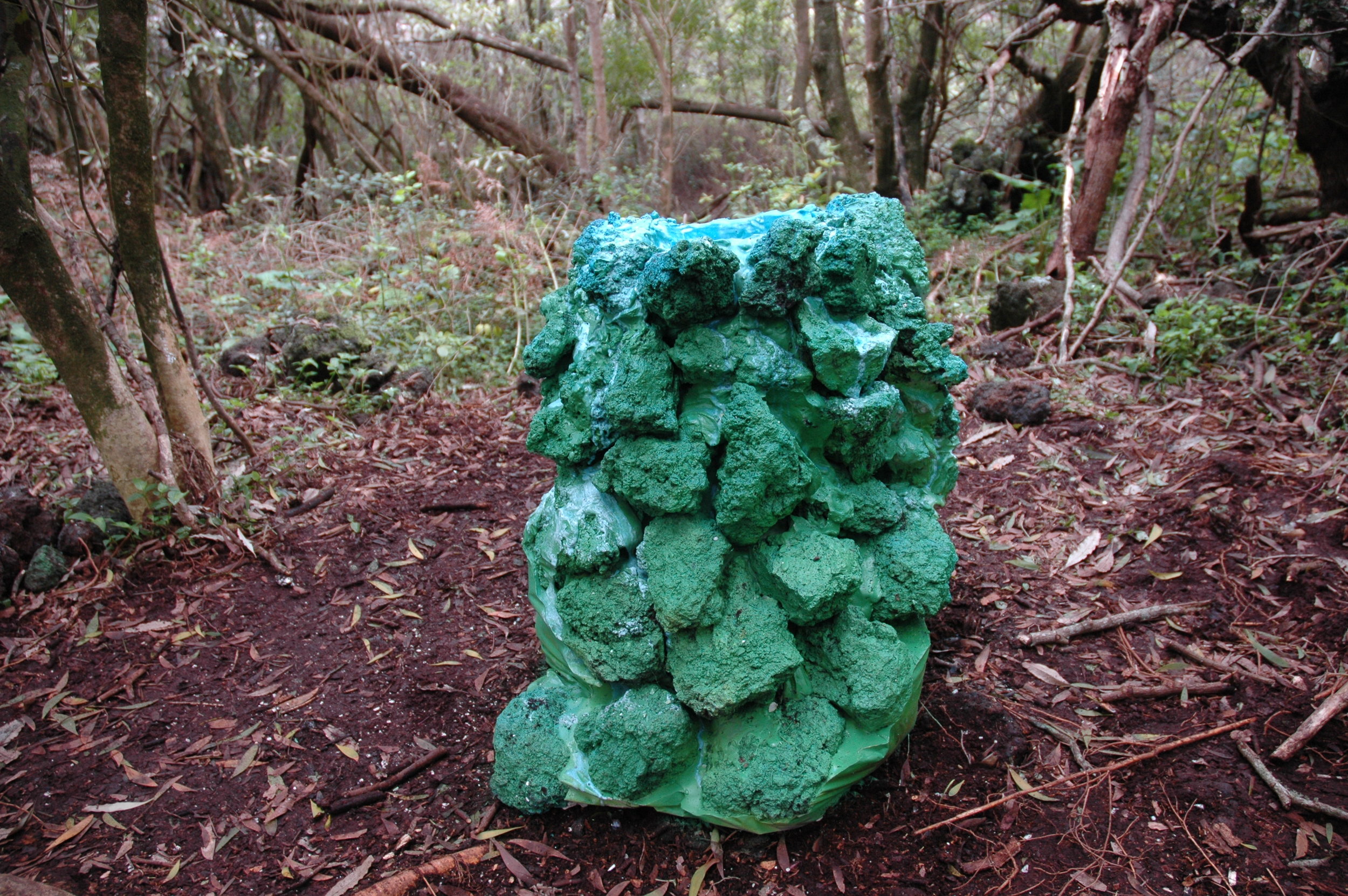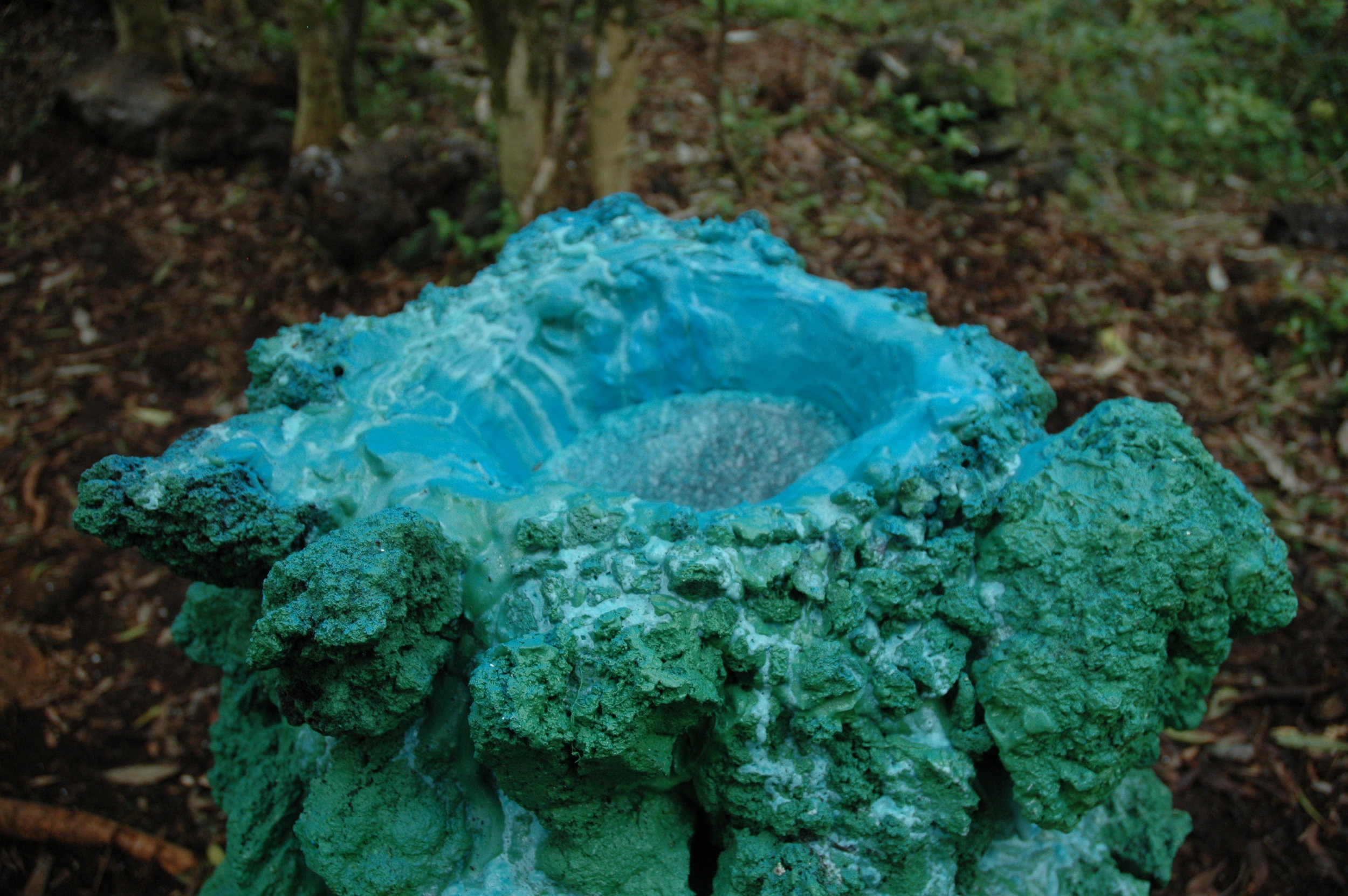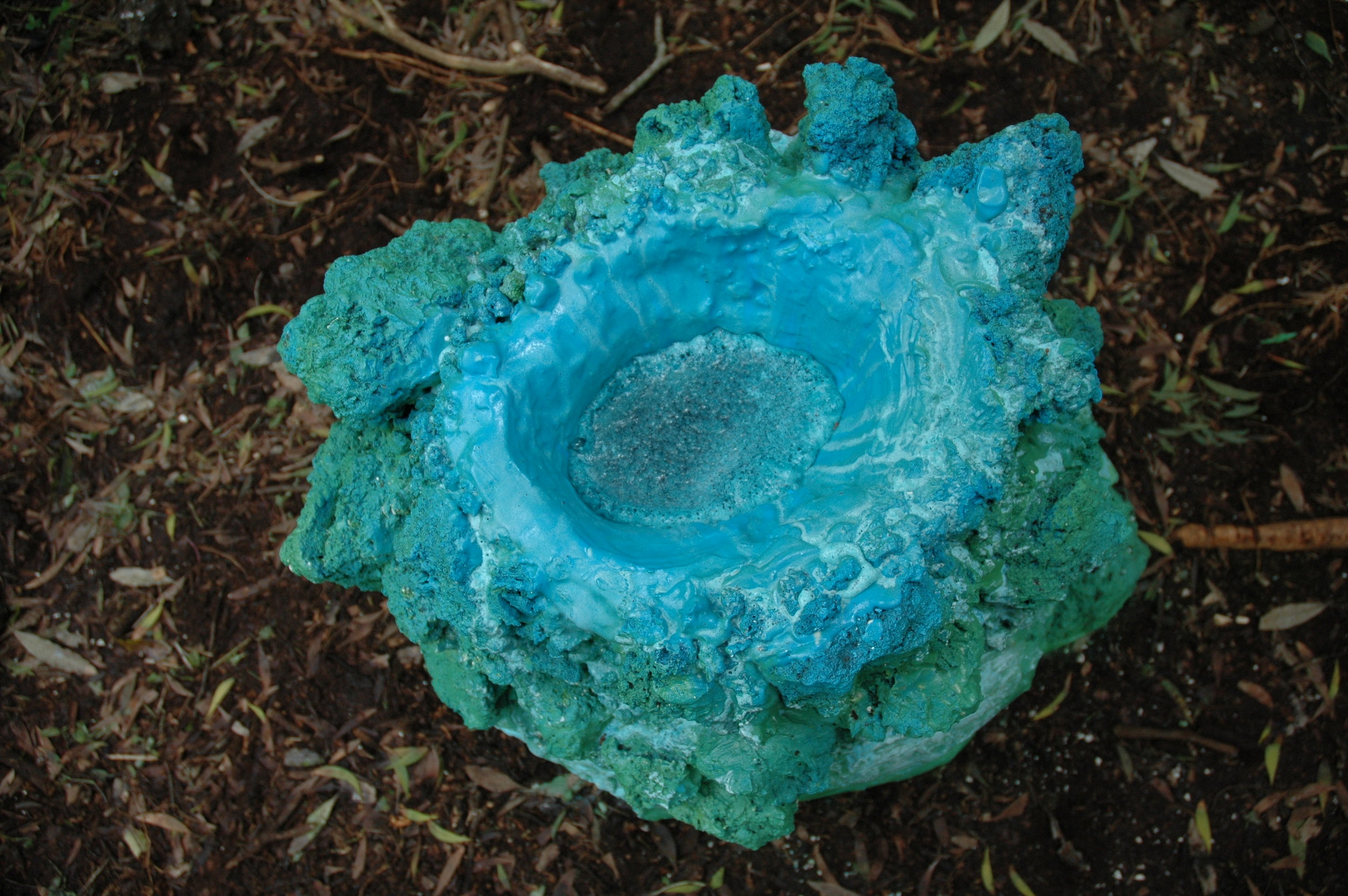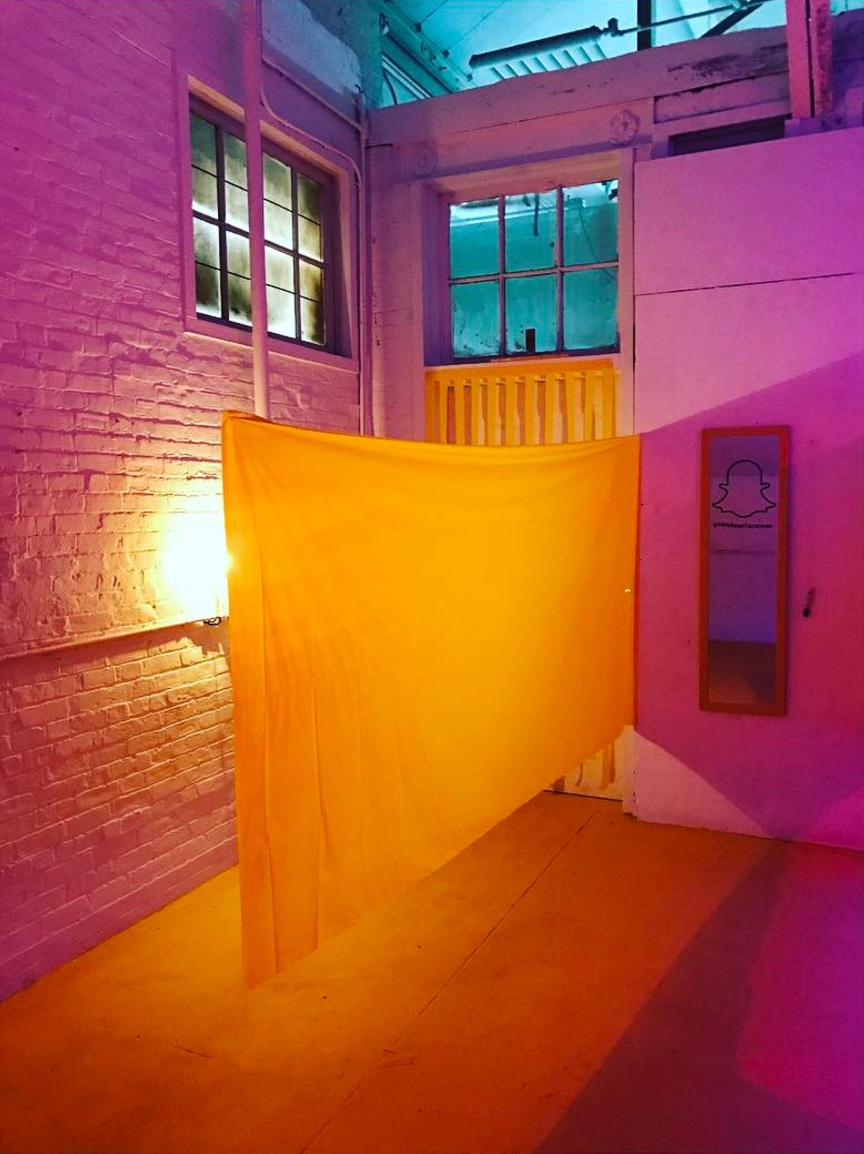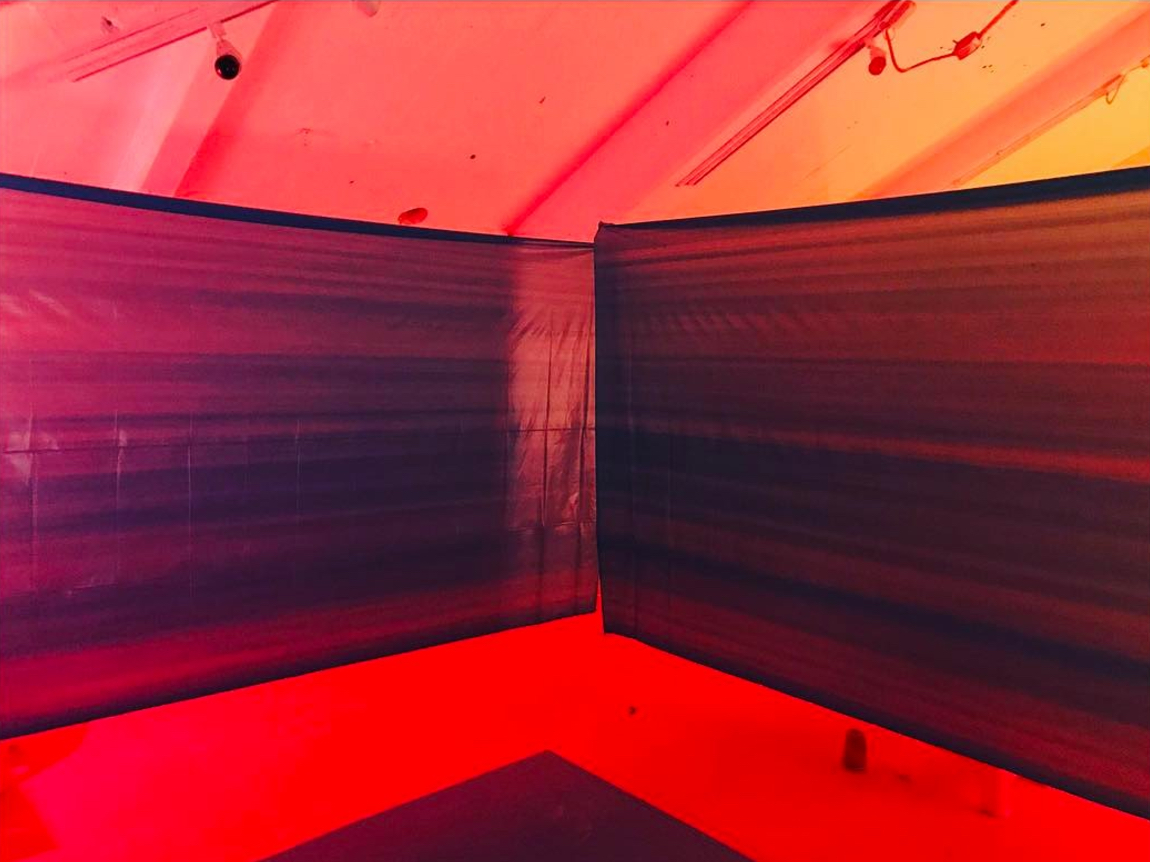 "The Green Forest"
This installation is an immersive experience, that one has to discover on their own. It is hidden, but becomes more obvious as the pathway unfolds. It is a human manipulation of the natural landscape. What looks adjusted is natural and what might look natural has been manipulated. A natural part of the forest becomes accessible to people, with added elements to enhance the already enchanting environment.
The forest reclaims the lava rock by growing green moss, and moving the landscape with new growth and decay of trees. This installation is a human exaggeration of the naturally changing landscape. The artist has reorganized the landscape, painted the lava rocks to mimic the green moss, and the moisture in the air has been immobilized in disks of bubbles. The artist has used synthetic, toxic materials to create a representation of the natural elements within the landscape. This represents human impact on nature. However, installation is here to enhance the existing landscape, and inspire people to think of their impact on the environment.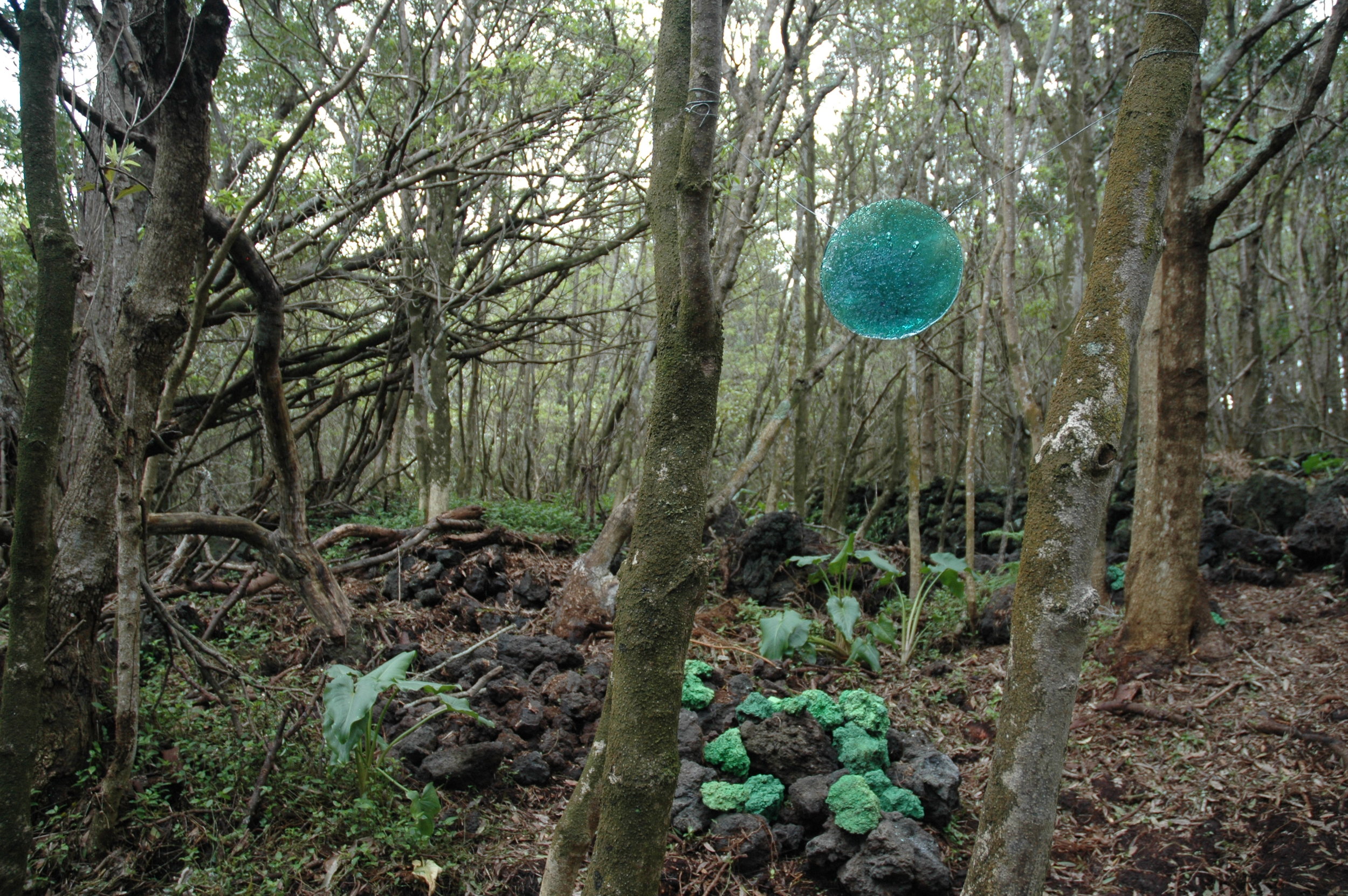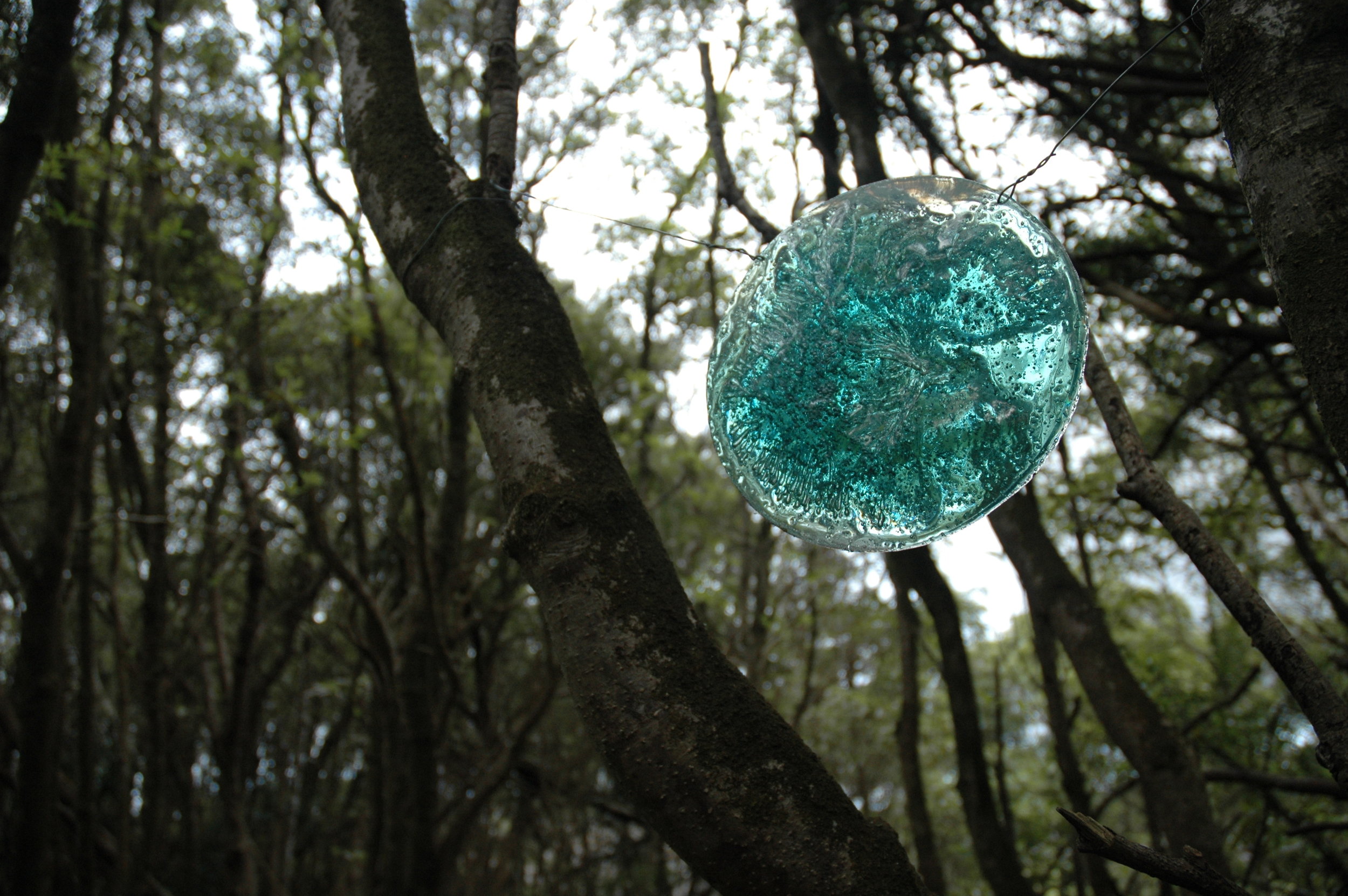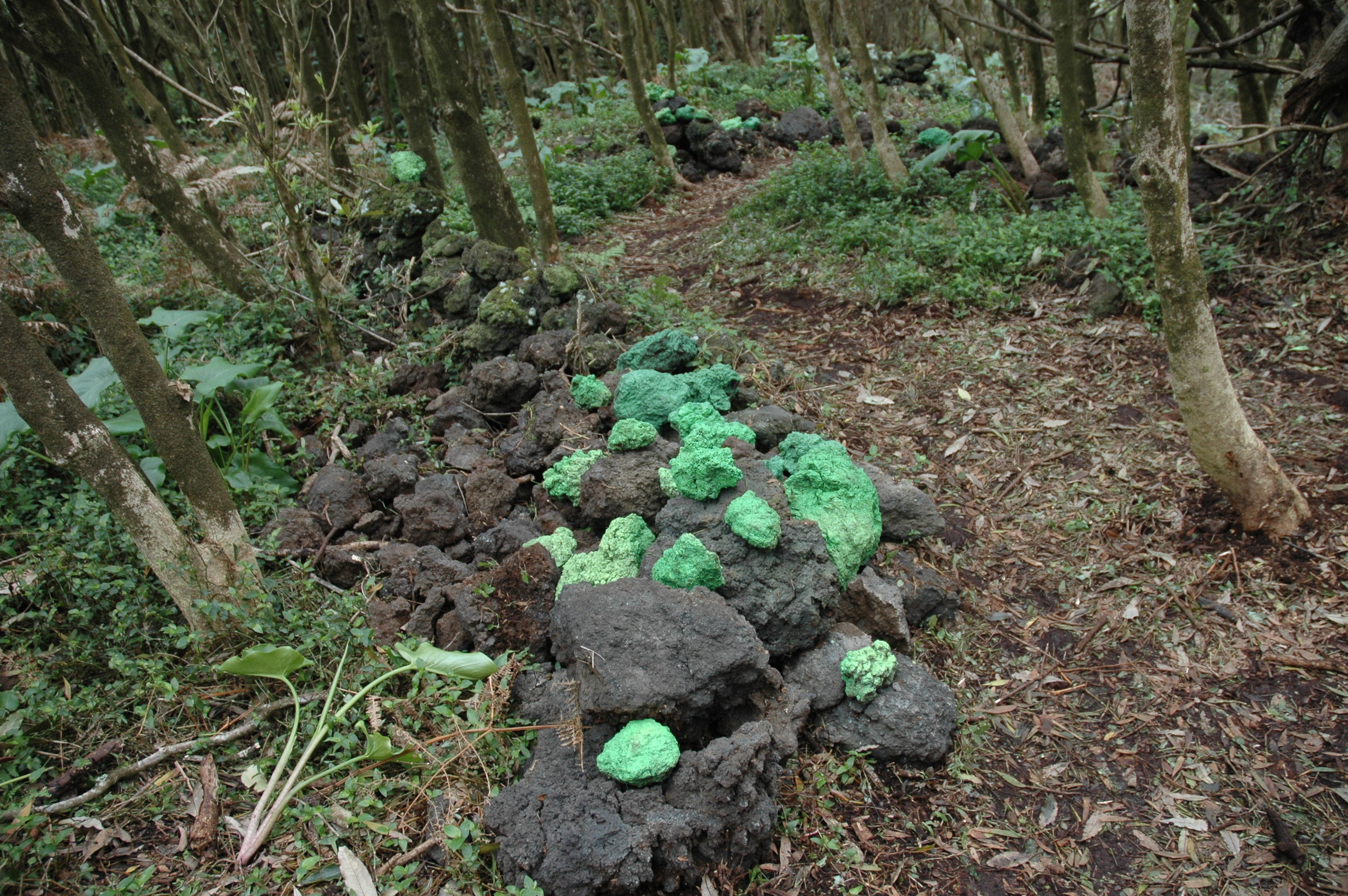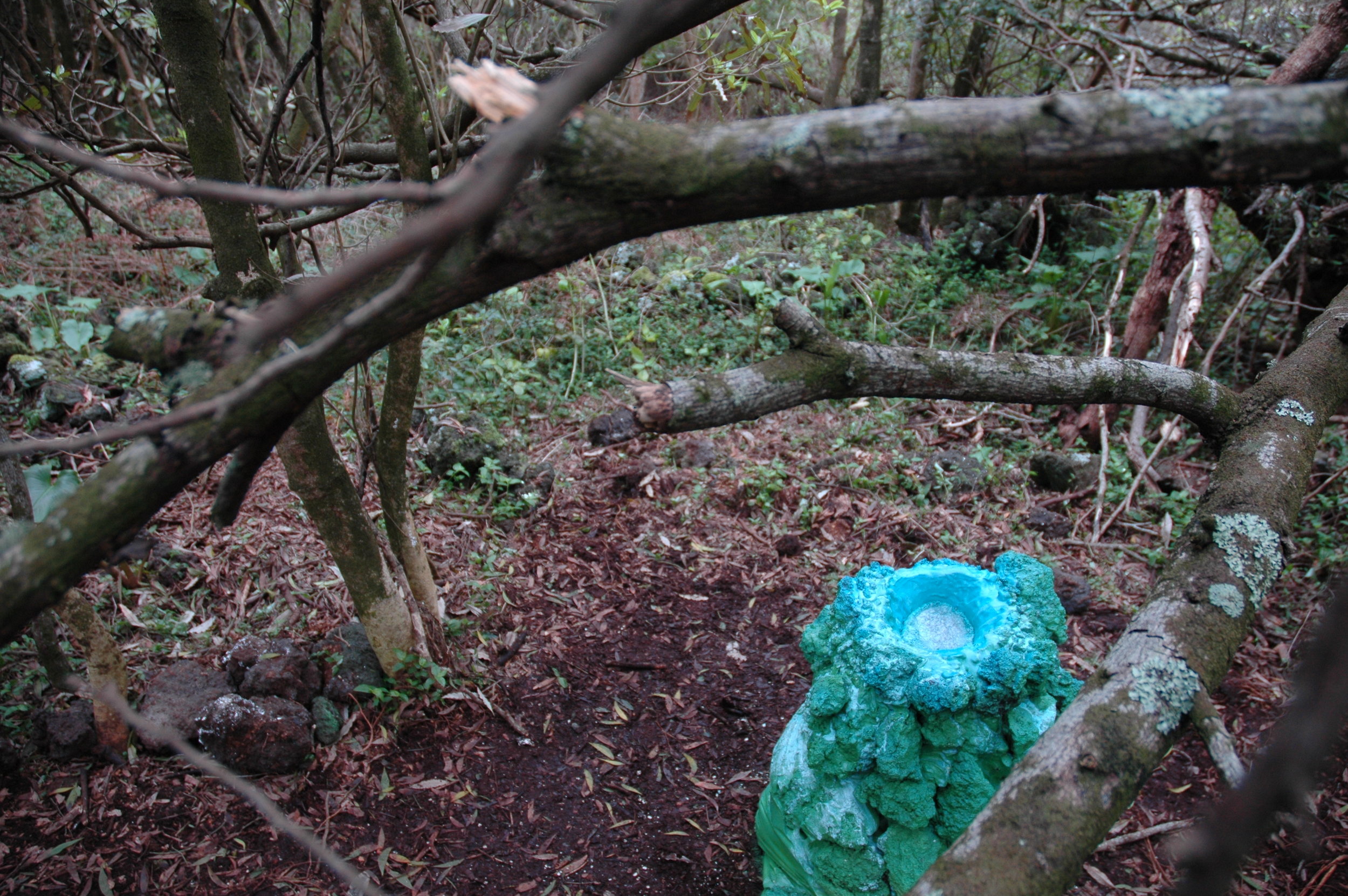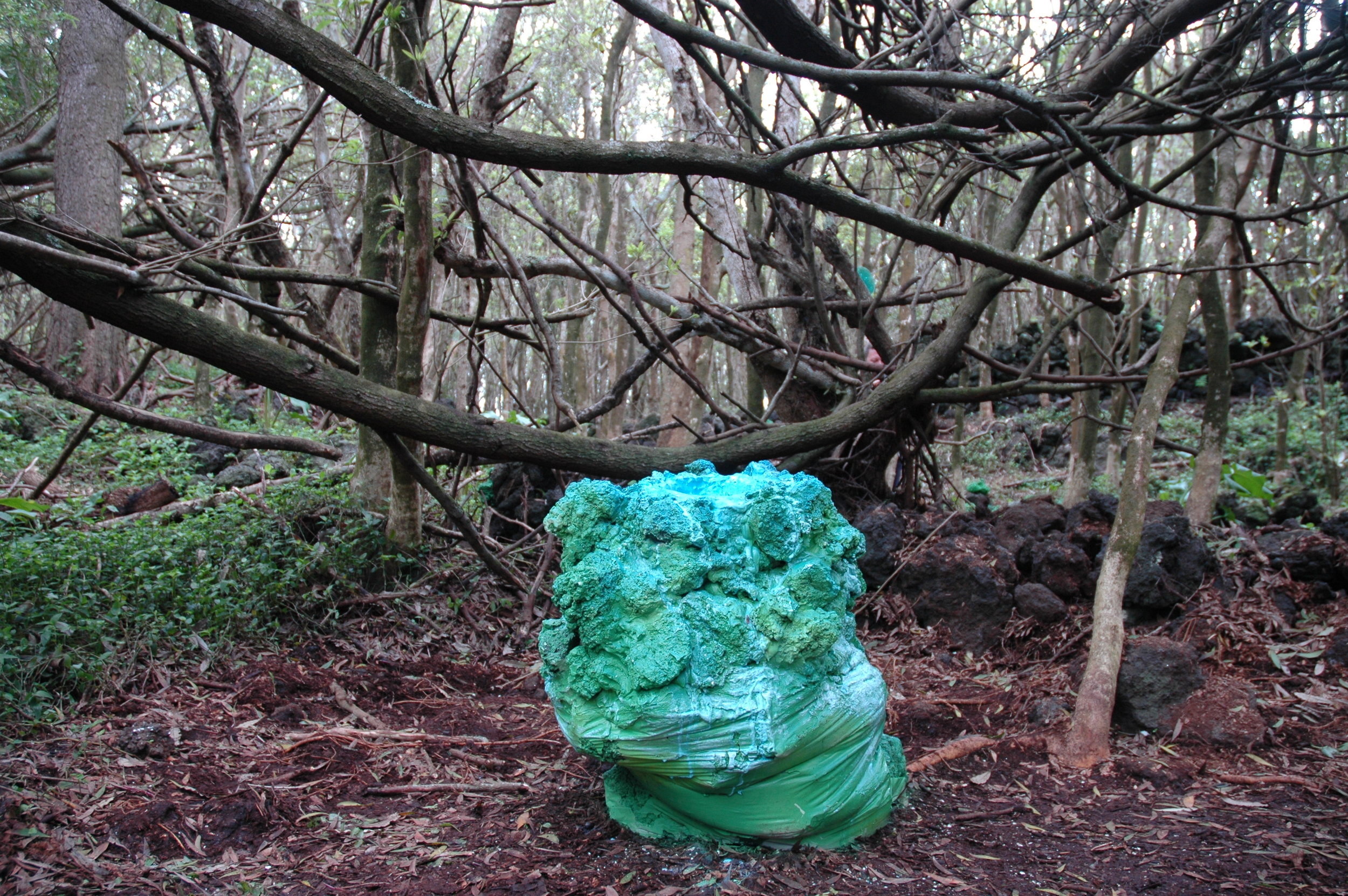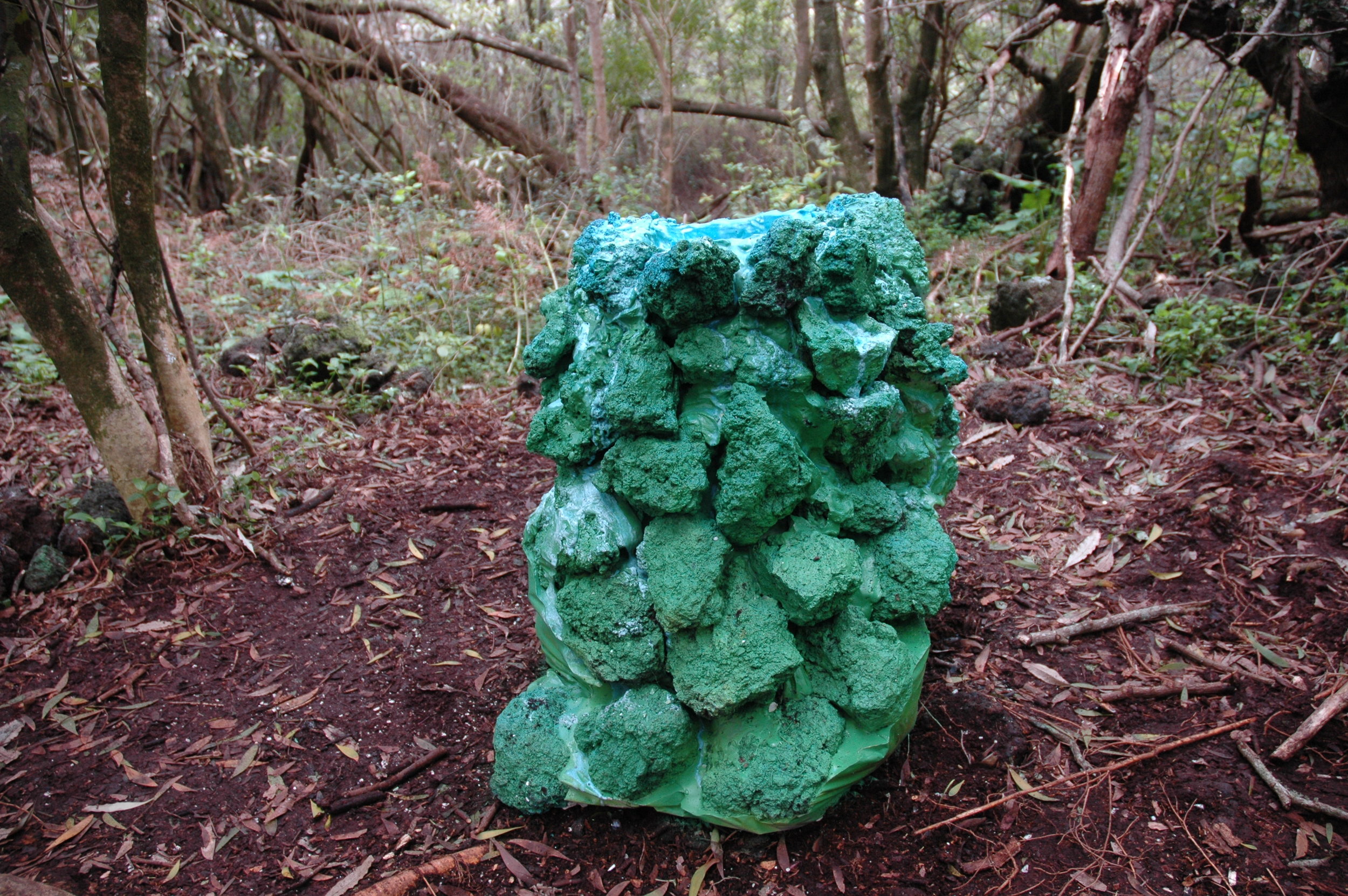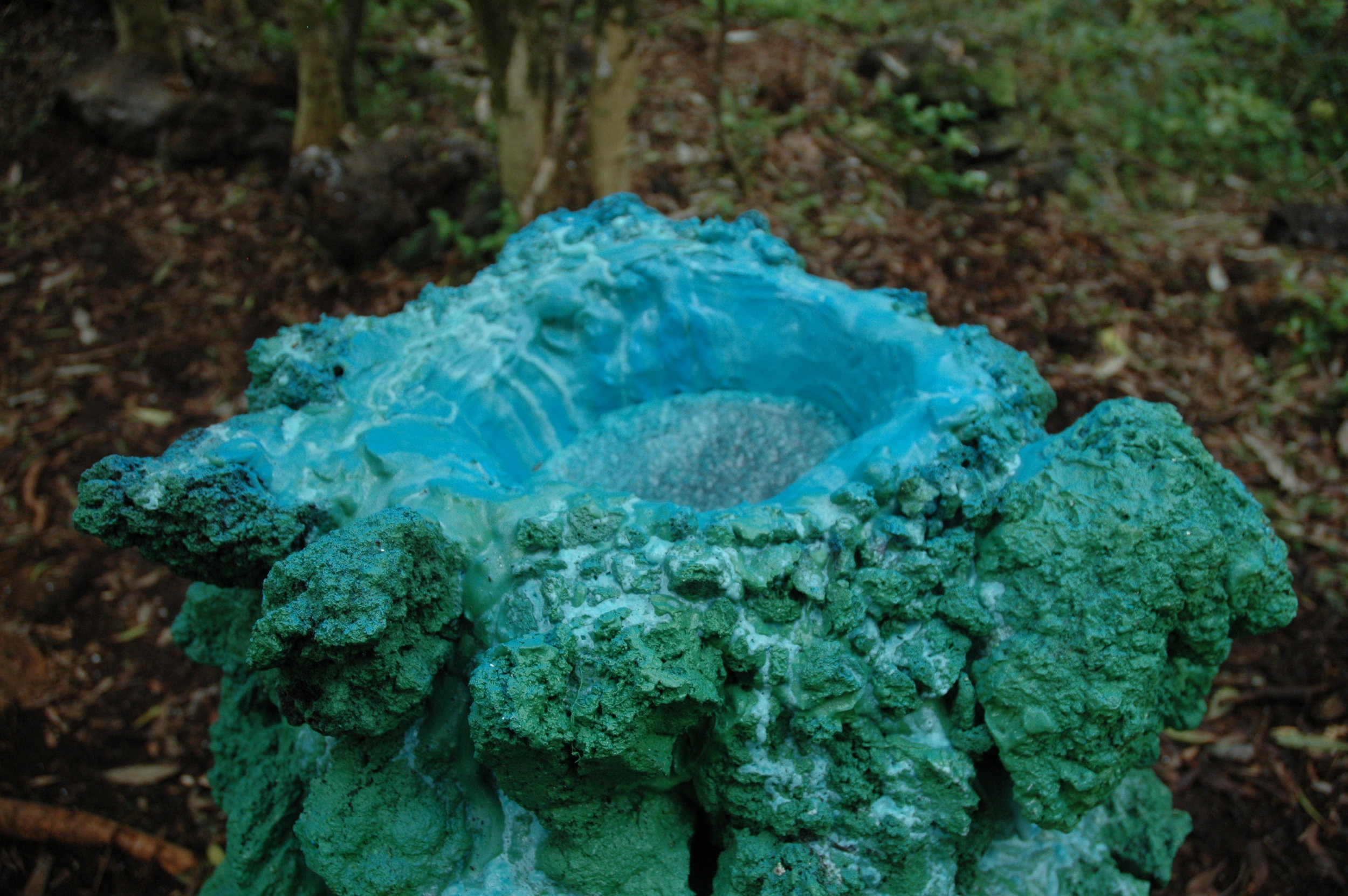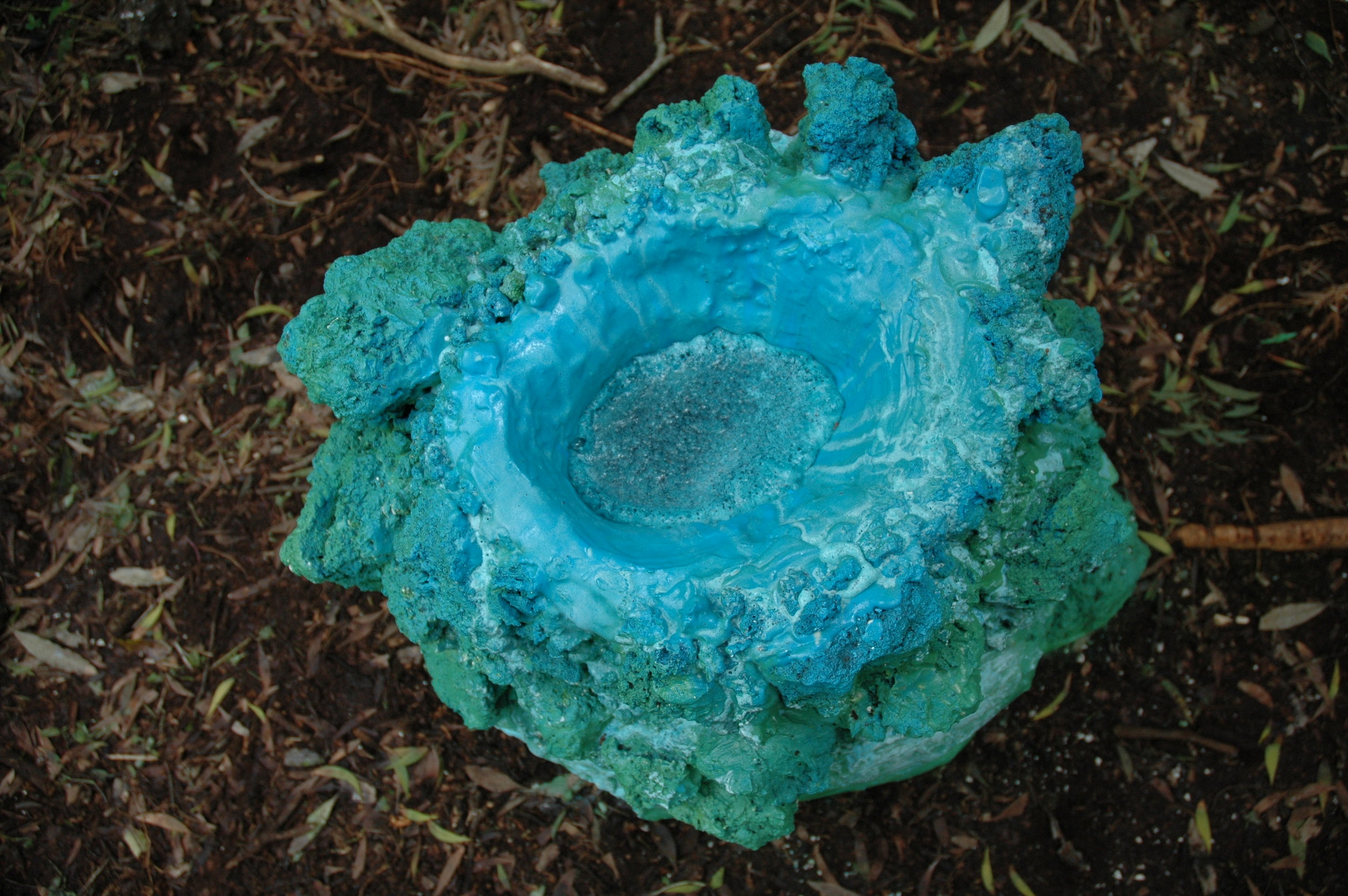 "Ocean Plastic Playplace"
This installation focuses on the unseen reality of the existing garbage that is floating, and at the bottom of the ocean. An exciting, interactive experience, with rotating blue lights, sand, rocks, garbage and an ocean sounds soundtrack, it immerses the viewer in an underwater experience that is both truthful and fabricated.
"House of Social Media"
This installation exists in a large room that has been divided up into three manifestations of social media platforms--YouTube, Facebook and Snapchat. The floors painted and the division curtains color coded with the recognizable colors of each social media icon. The curtains direct the viewer on a maze through the fun house, displaying videos and a few objects that describe each social media platform. For example, the YouTube section is personified as a party with red balloons and solo cups with a YouTube music video playing, in addition to a make up tutorial on loop. The purpose of creating this space is to remind the viewer of their relationship between the physical and digital world. In addition to inspiring viewers to go out and experience a physical space that they can't get from a website.